Innocan Pharma™ is a specialty pharmaceutical company, developing products that harness the unique properties of Cannabinoids combined with smart delivery formulations.
LPT
REVOLUTIONARY INJECTABLE CANNABINOIDS DELIVERY SYSTEM
The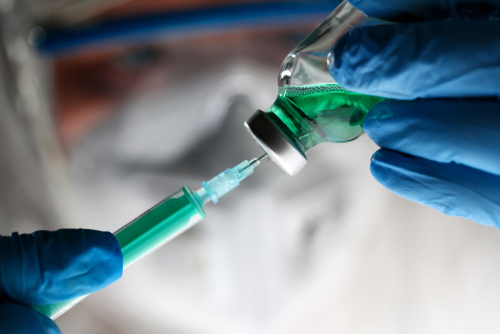 A unique cannabinoid loaded Liposome Platform Technology ("LPT") facilitating the targeted controlled administration of cannabinoids into the blood stream.
Highly Experienced Team – developed by a highly experienced R&D team in the Hebrew University, Jerusalem, with significant expertise in liposomal delivery systems through to final stage [medicals / drugs].
Targeted Benefits – the technology can enable increased bioavailability, targeted at a specific organ or body part, with precise time and dosage control.
Positive Results – Initial positive results: (i) loading the liposome with a specific dose of CBD and (ii) controlled release of CBD.
Worldwide Exclusive License – InnoCan holds the worldwide exclusive license to commercialize the research results and products developed from this technology.
Patent Pending – Patent application for the LPT was filed October 7, 2019
Monetization Model – LPT has the potential to become a licensing platform to large pharmaceutical companies for specific indications and/or cannabinoids.
CLX 
REVOLUTIONARY CELL THERAPY – BASED TECHNOLOGY, LOADED WITH CBD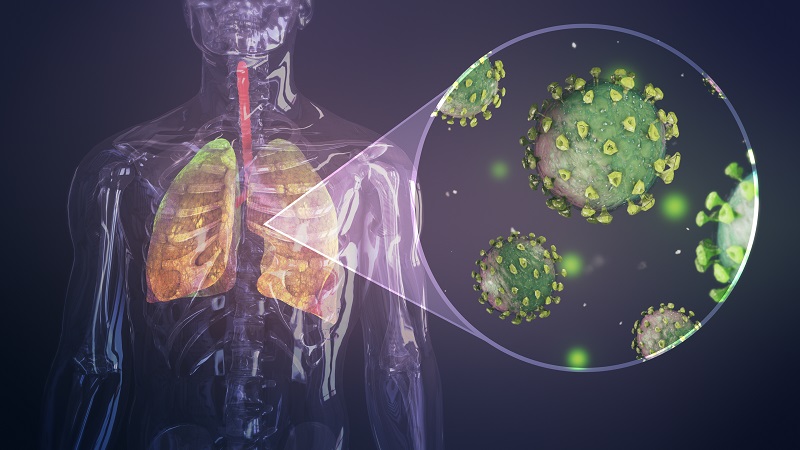 CBD DELIVERY BY EXOSOMES PATENT APPLICATION FILED APRIL 6, 2020
​COVID-19, the Corona Virus, is a new, rapidly growing worldwide threat, mainly affecting the lungs.
Innocan, together with Tel Aviv University Prof. Offen and his team, are developing new, revolutionary Cell Therapy – based technology, loaded with CBD, designed to target Corona Virus infected lung cells and Central Nervous System diseases.
CBD-Loaded Exosomes hold the potential to provide a highly synergistic effect properties and help in the recovery of infected lung cells.
This treatment, which is expected to be administrated by inhalation, will be tested on a variety of lung infections.
Exosome are small particles created when stem cells are multiplied. It's been found that Exosomes may target damaged tissue in the lungs when infected by the Corona virus and repairing damaged cells.
Prof. Offen's team showed great success using Exosomes as a targeted drug delivery system specifically to damaged cells. Together we are developing a novel and revolutionary treatment for the Corona Virus. This product is planned to act as a "guided missile" to the infected lungs, combining the cell healing properties of the Exosome and the  properties of CBD.
TOPICALS
INNOVATIVE DERMA COSMETIC PRODUCTS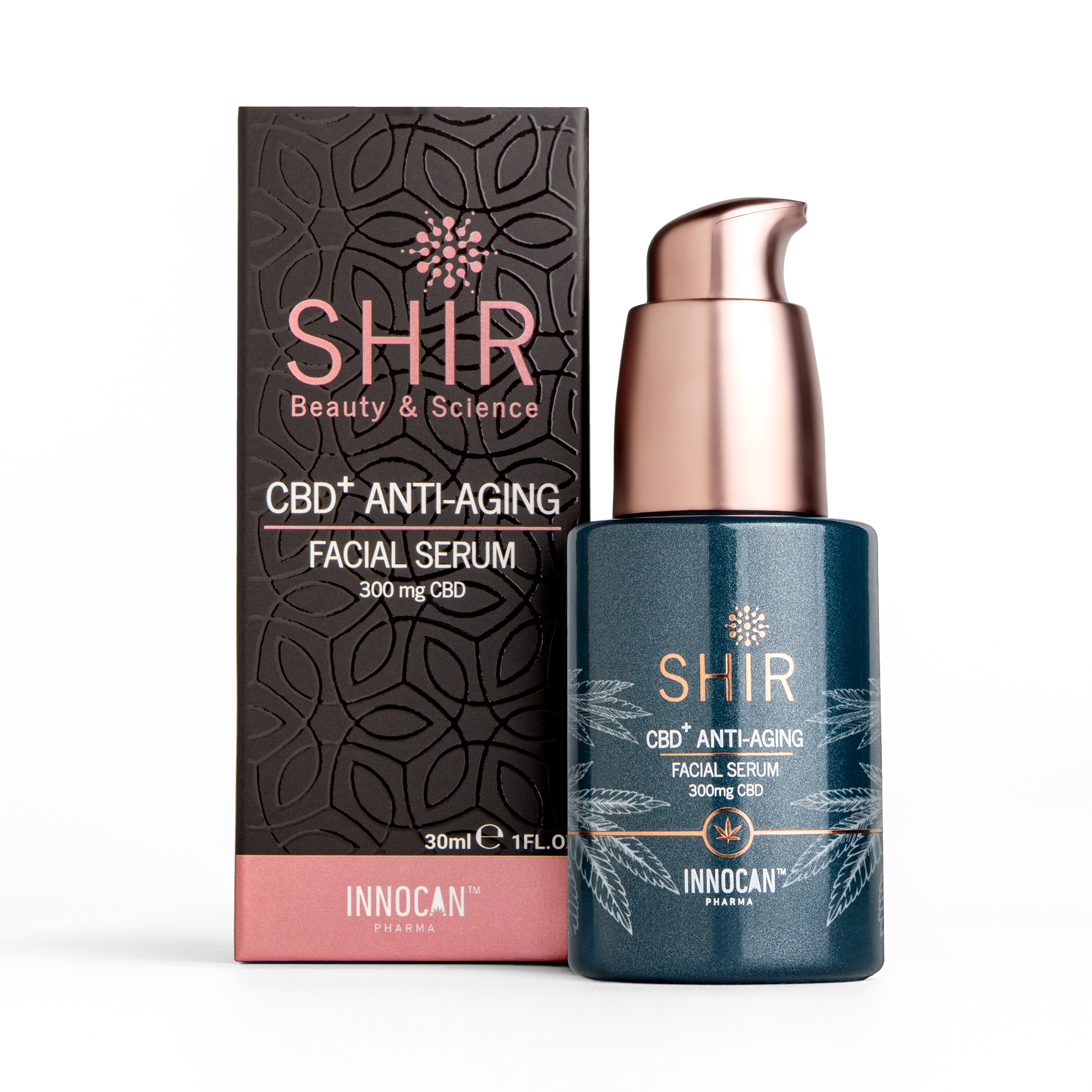 The percentage of  the subjects
The subjects considered after using the SHIR™  Premium Facial Serum for 28 days
90%
The skin with less wrinkles
95%
With finer expression lines
100%

The anti-wrinkles effect is the most appreciated

product's effect

90%
A more even skin tone
80%
A depigmenting effect
85%
The skin was more moisturized
90%
Evaluated the product as good to very good
RELIEF & GO TOPICAL PRODUCTS
Patent-pending solution to relieve pain by combing three different mechanisms in one:
Menthol & Camphor – A topical analgesic
Magnesium – A muscle relaxant
CBD – An Anti-inflammatory 
CLINICAL STUDY
Conducted by Dr. Josef Geldwert1  and the Center for Podiatric Care & Sports Medicine in New York2.  The study indicates that more than 90 % of participants experienced reduction in pain after using Innocan's Relief & Go Body Spray.
After 20 minutes 83% of participants noticed immediate improvement in pain.
After 60 minutes 95% of participants noted relief from pain.
After 24 hours almost 90% noted relief from pain.
Josef Geldwert has over 40 years of experience in foot surgery, biomechanics, and sports injuries. In addition, he has been a medical authority to numerous professional sports teams. In addition, Dr. Geldwert serves as advisor on Innocan Pharma's Scientific Advisory committee.
The Center for Podiatric Care & Sports Medicine in New York specializes in treating chronic problems resulting from sports injuries and active lifestyles.
CBD-INTEGRATED DERMA COSMETIC PRODUCTS
Innocan has developed several premium lines of derma cosmetic products containing a tailored blend of highly concentrated ingredients formulated with CBD.
COSMETIC CLINICAL STUDIES
The studies were conducted by an independent research laboratory: INOVAPOTEK, Pharmaceutical Research and Development in Portugal
Anti-Wrinkles Efficacy Study – a cosmetic clinical study on 20 volunteers that presented a 90% 95%- facial skin wrinkle reduction after using its SHIR Premium CBD Facial Serum.
Hydrating Efficacy Study – the study results, the investigational product induced statistically significant hydration increases of up to  164.66%, 141.63%, 146.15% and  121.17%  with mean values of  107.81%, 87.28%, 66.67% and  31.29% after 2, 4, 8 and 24 hours of a single product's application, respectively, in comparison with the  negative control.
MEET OUR EXECUTIVE CHAIRMAN
RON MAYRON
Mr Ron Mayron has extensive experience in the pharmaceutical & medical device arena. His core expertise is in Marketing, Sales & Distribution, Mergers & Acquisitions, Business Development, Global Operations & Supply Chain and Strategic Development.
Ron served as CEO of Teva Israel and VP – Israel and Africa between 2009 and 2013 where he was responsible for entering the infant formula market in a partnership with Groupe Danone SA (Euronext: BN) unit Nutricia.
From 2007 to 2008 he managed the Commercial Affairs of the Teva International Group, which included operations in more than 30 countries.
From 2008 to 2009 he established and managed the new Russia & Regional Markets for Teva, including Russia & CIS countries (ex-USSR), Croatia & ex-Yugoslavia and Middle East & North Africa countries.
Ron was responsible for developing the Teva Israel growth strategy and entering new business activities in healthcare. As a result of his leadership, the company realized an increase in income of more than $650 million in 2013.