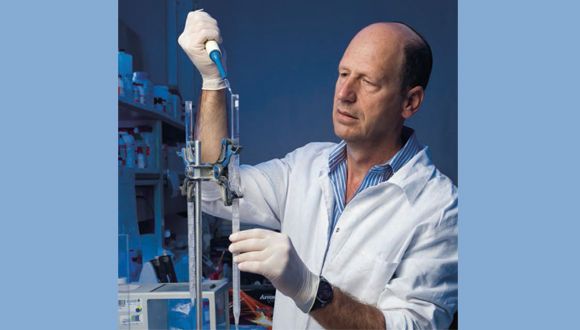 Covid-19 – scientific update
Since signing the agreement between Innocan Pharma and Tel Aviv University team headed by Prof. Daniel Offen to develop a new revolutionary approach to treat the COVID-19 Corona Virus (and other lung diseases) with Exosomes-Loaded CBD, two articles have been published that support this approach to loading exosomes with CBD molecules.
1. Pioneer clinical trial in Christ Hospital, Jersey City, New Jersey, USA, was published under the title: ״Exosomes Derived from Bone Marrow Mesenchymal Stem Cells as Treatment for Severe COVID-19" (https://pubmed.ncbi.nlm.nih.gov/32380908/)
In this study exosome solution "ExoFlo" was administered intravenously to 24 patients that were largely dependent on assisted ventilation as a result of a Covid-19 infection. The survival rate was 83% and overall, 71% of the patients (17/24) recovered and / or were discharged from the hospital after an average of 5.6 days after intravenous exosomes administration. This prospective open-label study on COVID-19 patients showed that the bone marrow-derived exosomes can be safely administered by intravenous infusion without an infusion reaction or adverse effects.
2. University of Lethbridge, Alberta, Canada, scientists developed a new medical cannabis cultivars that show promise in combatting COVID-19 virus (https://www.uleth.ca/unews/article/ul-scientists-develop-new-medical-cannabis-cultivars-show -promise-combatting-covid-19 virus # .Xr0KLGgzZaQ)
The study focused on how certain cannabis extracts affect ACE2 and TMPRSS2 proteins. These proteins are embedded in the cellular membrane and represent a key gateway for the COVID-19 virus to enter host cells. The researchers used cannabis sativa extracts to modulate the levels of these enzymes. Initial data suggest that 13 C. sativa extracts which contains high levels of CBD (cannabidiol) modulate ACE2 expression in COVID-19 target tissues and down-regulate TMPRSS2. The results demonstrate that these high-CBD C. sativa lines have the potential to become a useful and safe addition to COVID-19 treatment.
Our approach to loading exosomes with CBD molecules to improve the healing effects of both components at the same time is supported by these scientific studies.
Prof. Dr. Daniel Offen comments: "It is fantastic to see that both active ingredients show, independently, encouraging results in the fighting against the COVID-19 virus. We believe that the combination of CBD and exosome is extremely promising treatment against COVID-19 and we are looking forward to get our results soon".
REVOLUTIONARY INJECTABLE cannabinoids DELIVERY SYSTEM
A unique cannabinoid loaded Liposome Platform Technology ("LPT") facilitating the targeted controlled administration of cannabinoids into the blood stream.
Highly Experienced Team – developed by a highly experienced R&D team in the Hebrew University, Jerusalem, with significant expertise in liposomal delivery systems through to final stage [medicals / drugs].
Targeted Benefits – the technology can enable increased bioavailability, targeted at a specific organ or body part, with precise time and dosage control.
Positive Results – Initial positive results: (i) loading the liposome with a therapeutic dose of CBD and (ii) controlled release of CBD.
Worldwide Exclusive License – InnoCan holds the worldwide exclusive license to commercialize the research results and products developed from this technology.
Patent Pending – Patent application for the LPT was filed October 7, 2019
Monetization Model – LPT has the potential to become a licensing platform to large pharmaceutical companies for specific indications and/or cannabinoids.
REVOLUTIONARY CELL THERAPY – BASED TECHNOLOGY, LOADED WITH CBD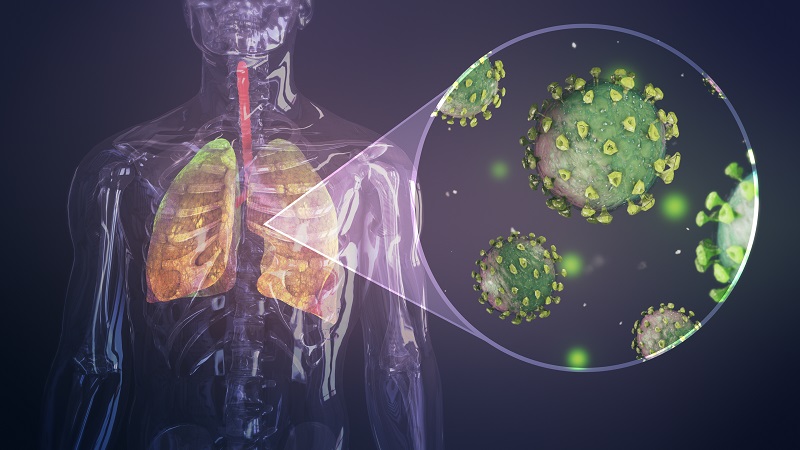 CBD DELIVERY BY EXOSOMES PATENT APPLICATION FILED APRIL 6, 2020
​COVID-19, the Corona Virus, is a new, rapidly growing worldwide threat, mainly affecting the lungs.
Innocan, together with Tel Aviv University Prof. Offen and his team, are developing new, revolutionary Cell Therapy – based technology, loaded with CBD, designed to target Corona Virus infected lung cells and Central Nervous System diseases.
CBD-Loaded Exosomes hold the potential to provide a highly synergistic effect of anti-inflammatory properties and help in the recovery of infected lung cells.
This treatment, which is expected to be administrated by inhalation, will be tested on a variety of lung infections focusing on patients infected by the corona Virus.
Exosome are small particles created when stem cells are multiplied. It's been found that Exosomes may target damaged tissue in the lungs when infected by the Corona virus and repairing damaged cells.
Prof. Offen's team showed great success using Exosomes as a targeted drug delivery system specifically to damaged cells. Together we are developing a novel and revolutionary treatment for the Corona Virus. This product is planned to act as a "guided missile" to the infected lungs, combining the cell healing properties of the Exosome and the anti-inflammatory properties of CBD.
MEET OUR EXECUTIVE CHAIRMAN
RON MAYRON
Mr Ron Mayron has extensive experience in the pharmaceutical & medical device arena. His core expertise is in Marketing, Sales & Distribution, Mergers & Acquisitions, Business Development, Global Operations & Supply Chain and Strategic Development.
Ron served as CEO of Teva Israel and VP – Israel and Africa between 2009 and 2013 where he was responsible for entering the infant formula market in a partnership with Groupe Danone SA (Euronext: BN) unit Nutricia.
From 2007 to 2008 he managed the Commercial Affairs of the Teva International Group, which included operations in more than 30 countries.
From 2008 to 2009 he established and managed the new Russia & Regional Markets for Teva, including Russia & CIS countries (ex-USSR), Croatia & ex-Yugoslavia and Middle East & North Africa countries.
Ron was responsible for developing the Teva Israel growth strategy and entering new business activities in healthcare. As a result of his leadership, the company realized an increase in income of more than $650 million in 2013.