BOARD OF DIRECTORS
Our board of directors bring tremendous experience, visionary thinking and a shared commitment to excellence, creativity and innovation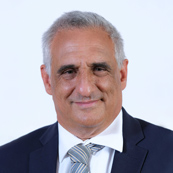 RON MAYRON
Executive Chairman
Extensive global experience in the pharmaceutical industry. Managerial positions at Teva Pharmaceutical for more than 20 years, as CEO Israel & Africa, VP Commercial International group, VP Russia and Eastern Europe countries.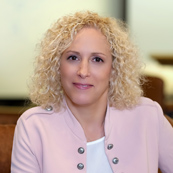 IRIS BINCOVICH
Track record in developing global business strategies to open and penetrate new markets. Managed successful international transactions from senior management positions (Kamedis, Efal). Guided startups from early stage to commercialization (Tagra).
YORAM DRUCKER
Successful Israeli entrepreneur and expert in the establishment of successful start-ups. Co-founded Pluristem (NASDAQ: PSTI), Brainstorm (NASDAQ:BCLI) and Cell Source Ltd (CLCS.OB).
PETER BLOCH
Peter Bloch has more than 25 years of experience in leading healthcare and technology companies in the role of Chairman, CEO and previously CFO. This includes experience in both large Pharmaceutical (Sanofi -Aventis) and earlier stage Medical Device and Biotechnology companies (Bionik Laboratories, Tribute Pharmaceuticals and Intellivax).
EYAL FLOM
Mr. Flom has served as the Israeli Pharmaceutical Association legal counsel since April 1995. He has also served as a director of
several startup companies
in the field of technology and biotech. Mr. Flom obtained his LLM from the Tel Aviv University and his MBA from Derby university (Tel Aviv Campus).
JOSHUA LINTERN
Served as Director, Risk and Insurance, of Dream Unlimited Corp. Mr. Lintern holds a BSc (Hons) in
Environmental Sciences from the University of Guelph and obtained his Certified Risk Manager
status from University of Toronto (Continuing Studies) in 2013.
RALPH C.L. BOSSINO
Mr. Bossino is managing director of Solsken and practices as an independent barrister-at-law since 2014. He serves as a director and member of the investment committee of Rivendell Global (Gibraltar) Ltd., a private real estate investment vehicle focused on European residential properties. Mr. Bossino obtained his LLB (Hons) from King's College and qualified as a barrister in the UK in 2010.