PROFESSOR CHEZY BARENHOLZ
Scientific Advisor
Head of the Laboratory of Membrane and Liposome Research at the Department of Biochemistry of the Hebrew University–Hadassah Medical School, Jerusalem, Israel. Professor Barenholz has 46 years experience in development R&D – Executive Editor of Progress in Lipid Research and the author of over 350 publications,  co-inventor of over 30 patent families, two of which underlie Doxil® for the treatment of breast and ovarian cancer (a doxorubicin remote-loaded sterically-stabilized ~100 nm liposome for treatment of cancer marketed by Johnson & Johnson). Granted various awards for outstanding contributions to the field of liposome science. A renowned specialist in biochemistry, biophysics, nanotechnology, and cancer. Received B.Sc., M.Sc. (cum laude) and Ph.D. degrees, all in Biochemistry, from the Hebrew University of Jerusalem, Israel.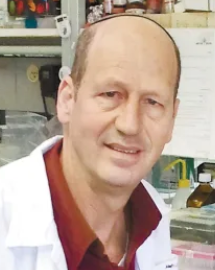 PROFESSOR DANIEL OFFEN
Scientific Advisor
Felsenstein Medical Research Center, Dept. of Human Molecular Genetics and Biochemistry, Sackler Faculty of Medicine. Sagol School of Neuroscience, Tel Aviv University. Prof. Daniel Offen studied molecular biology, at the Weizmann Institute of Science, Israel. He furthered his education at the Albert Einstein College of Medicine, NY, USA, as a Post Doctoral Fellow. His work has concentrated on cell and gene therapy in neurodegenerative diseases. Offen published over 200 articles, review papers and book chapters. Prof. Offen is a co-founder of several biotechnology companies developing therapies for neurological disorders. One of them, Brainstorm Cell Therapeutics, developed cell treatment for ALS patients, and is now in Phase III clinical trial
RICHARD SERBIN
Scientific Advisor
Richard Serbin is a regulation attorney, a patent attorney, and a pharmacist. He has worked in the pharmaceutical industry for over 40 years, at Schering-Plough Corporation as an attorney and patent attorney; at Revlon and Revlon Healthcare as Chief FDA Counsel; and at Johnson & Johnson Corporation as FDA Counsel and subsequently as VP of Corporate Development. Richard served on the Board of Directors of 16 of Johnson & Johnson's US and foreign subsidiaries. Richard established several US and International Medical Communication Companies which were acquired by large international companies. Richard is the co-founder of Bio-Imaging Technologies which used NASA's LANDSAT technology for clinical evaluations. Richard has extensive experience dealing with FDA issues and with licensing and acquisition activities and strategic planning.
DR. MITCHELL KLINE
Scientific Advisor
Dr. Mitchell Kline is a board-certified, fellowship-trained surgical and clinical dermatologist, currently acting as the Principal Clinician at Kline Dermatology and the Clinical Assistant Instructor of Dermatology at Weill Cornell Medical College. He has published over ten articles, holds 23 organizational memberships, has generated five research and concept proposals, and has participated in over 14 grand rounds presentations.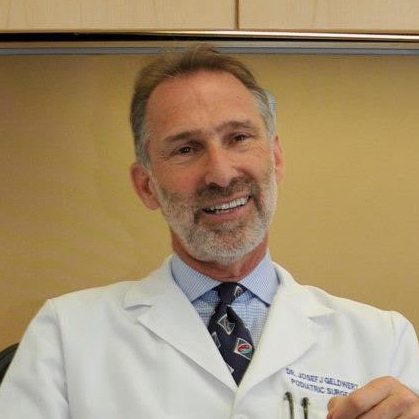 DR. JOSEF GELDWERT
Scientific Advisor
Clinical Instructor, Department of Orthopedics, Icahn School of Medicine at Mt. Sinai Medical Center in New York. Board Certified, American Board of Foot and Ankle Surgery, ABFAS. Fellow, American College of Foot and Ankle Surgeons. Fellow, American Academy of Podiatric Sports Medicine. Fellow, American Society of Podiatric Surgeons. Co-Medical Director, NYC Triathlon.
PROFESSOR MICHAEL DAVID
Scientific Advisor
Internationally recognized dermatologist and award-winning scientist. Head of the Dermatology Department, Rabin Medical Center, Petah Tikva, Israel. Authored and co-authored over 200 national and international publications.