RICHARD SERBIN
Advisor
Richard Serbin is a regulation attorney, a patent attorney, and a pharmacist. He has worked in the pharmaceutical industry for over 40 years, at Schering-Plough Corporation as an attorney and patent attorney; at Revlon and Revlon Healthcare as Chief FDA Counsel; and at Johnson & Johnson Corporation as FDA Counsel and subsequently as VP of Corporate Development. Richard served on the Board of Directors of 16 of Johnson & Johnson's US and foreign subsidiaries. Richard established several US and International Medical Communication Companies which were acquired by large international companies. Richard is the co-founder of Bio-Imaging Technologies which used NASA's LANDSAT technology for clinical evaluations. Richard has extensive experience dealing with FDA issues and with licensing and acquisition activities and strategic planning.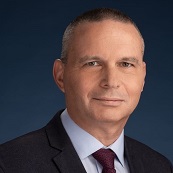 IZHAR SHAY
Advisor
Izhar Shay was the Minister of Science and Technology in the 35th Government of the State of Israel until January 2021. Before that, he managed the activities of Canaan Partners in Israel and led their investments in a variety of companies including LiveU, N-trig, Rollout.io, Drupe, Regulus and Prime Sense. Post his tenure in the government, Shay has been involved in innovative ventures which have the potential to make a significant impact . He is currently a venture partner with Disruptive AI, an early stage deep-tech VC focused on Artificial Intelligence investments. Shay is the Chairman of Kendago, a leading digital marketing group, and he is actively involved in a number of other innovative companies as an advisor, board member and mentor for CEOs and entrepreneurs.
PROFESSOR CHEZY BARENHOLZ
Scientific Advisor
Head of the Laboratory of Membrane and Liposome Research at the Department of Biochemistry of the Hebrew University–Hadassah Medical School, Jerusalem, Israel. Professor Barenholz has 46 years experience in development R&D – Executive Editor of Progress in Lipid Research and the author of over 350 publications,  co-inventor of over 30 patent families, two of which underlie Doxil® for the treatment of breast and ovarian cancer (a doxorubicin remote-loaded sterically-stabilized ~100 nm liposome for treatment of cancer marketed by Johnson & Johnson). Granted various awards for outstanding contributions to the field of liposome science. A renowned specialist in biochemistry, biophysics, nanotechnology, and cancer. Received B.Sc., M.Sc. (cum laude) and Ph.D. degrees, all in Biochemistry, from the Hebrew University of Jerusalem, Israel.
GIVI TOPCHISHVILI
Advisor
Givi Topchishvili is a serial entrepreneur, investor, and author, with 30 years of expertise in business development and market entry in Europe, Asia, and the US. He has founded and led to a successful exit multiple companies in the media, IT, healthcare, business advisory and marketing space. He has extensive experience in business performance transformation, venture capital, due diligence and post-merger integration aligned with emerging markets strategy.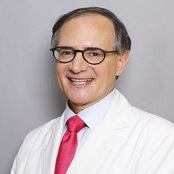 DR. MITCHELL KLINE
Scientific Advisor
Dr. Mitchell Kline is a board-certified, fellowship-trained surgical and clinical dermatologist, currently acting as the Principal Clinician at Kline Dermatology and the Clinical Assistant Instructor of Dermatology at Weill Cornell Medical College. He has published over ten articles, holds 23 organizational memberships, has generated five research and concept proposals, and has participated in over 14 grand rounds presentations.
DR. JOSEF GELDWERT
Scientific Advisor
Clinical Instructor, Department of Orthopedics, Icahn School of Medicine at Mt. Sinai Medical Center in New York. Board Certified, American Board of Foot and Ankle Surgery, ABFAS. Fellow, American College of Foot and Ankle Surgeons. Fellow, American Academy of Podiatric Sports Medicine. Fellow, American Society of Podiatric Surgeons. Co-Medical Director, NYC Triathlon.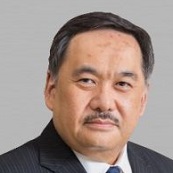 DR. KENJI KITATANI
Advisor
Dr. Kenji Kitatani is a leading global media and entertainment business expert with substantial corporate experience and academic expertise. He had worked in the broadcasting industry and held senior international executive positions at Nippon Television Network and Tokyo Broadcasting System. In 1989, he was appointed as a Board Director of Tokyo Dome Corporation and president of its American subsidiaries in New York. In 1999, he was recruited by SONY Corporation and held Executive Officer and Executive Vice President of Sony Corporation of America positions concurrently. Between 2011 and 2017, he was President of the largest Japanese independent music entertainment conglomerate, Avex International Holdings and actively led Singapore, China, Hing Kong, Taiwan and Hawaii subsidiaries. He has been Distinguished Professor of Media Management, Murrow College of Communication, Washington State University since 2005 and Professor and Director, Institute for Contents & Technology Integration, Kanazawa Institute of Technology Tokyo Graduate School since 2011.