PROFESSOR CHEZY BARENHOLZ
Scientific Advisor
Head of the Laboratory of Membrane and Liposome Research at the Department of Biochemistry of the Hebrew University–Hadassah Medical School, Jerusalem, Israel.
Professor Barenholz has 46 years experience in development R&D – Executive Editor of Progress in Lipid Research and the author of over 350 publications,  co-inventor of over 30 patent families, two of which underlie Doxil® for the treatment of breast and ovarian cancer (a doxorubicin remote-loaded sterically-stabilized ~100 nm liposome for treatment of cancer marketed by Johnson & Johnson).
Granted various awards for outstanding contributions to the field of liposome science. A renowned specialist in biochemistry, biophysics, nanotechnology, and cancer. Received B.Sc., M.Sc. (cum laude) and Ph.D. degrees, all in Biochemistry, from the Hebrew University of Jerusalem, Israel.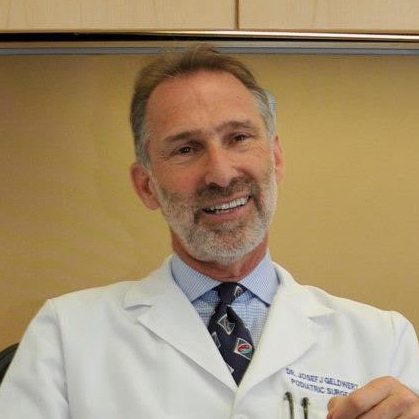 DR. JOSEF GELDWERT
Scientific Advisor
Clinical Instructor, Department of Orthopedics, Icahn School of Medicine at Mt. Sinai Medical Center in New York. Board Certified, American Board of Foot and Ankle Surgery, ABFAS. Fellow, American College of Foot and Ankle Surgeons. Fellow, American Academy of Podiatric Sports Medicine. Fellow, American Society of Podiatric Surgeons. Co-Medical Director, NYC Triathlon.
PROFESSOR MICHAEL DAVID
Scientific Advisor
Internationally recognized dermatologist and award-winning scientist. Head of the Dermatology Department, Rabin Medical Center, Petah Tikva, Israel. Authored and co-authored over 200 national and international publications.